Building the Next Generation of Environmental Leaders
The Green Team Youth Corps is a year-round program for youth 13-18 that connects them to nature while empowering them to be advocates for themselves, their city and the environment. The Apprenticeship is a 9-week paid summer program for youth who live, attend school or a place of worship in the zip codes 32202, 32204, 32206, 32208, 32209 and 32254. During the Apprenticeship, 22 youth work to complete various community-based projects that support the mission of Groundwork Jacksonville, and participate in enrichment programming.
Apprenticeship Program Description
Groundwork Jacksonville is seeking Green Team youth apprentices for its 2021 summer apprenticeship. This opportunity offers an educational stipend and limited hourly pay as well as opportunities to earn community service hours, experiences in Jacksonville's outdoor spaces, exposure to professionals working in the science, technology, engineering, art, and math fields, a chance to meet new friends and to create positive community changes.
The summer apprenticeship runs from Thursday, June 10th to Saturday, July 31, 2021. During the summer, we work in cohorts, or teams, of eleven youth apprentices to one adult Crew Leader.
Green Team apprentices' summer projects are designed to help fulfill the mission of Groundwork Jacksonville. Over the past four years we have taken on multiple projects along or within  neighborhoods of the Emerald Necklace footprint, including tree planting, community garden building, pollinator garden installation, bioswale installations, mosaic creation, and more.
To get a feel for the Green Team summer apprenticeship and hear from youth who have successfully completed the summer apprenticeship check out our 2017 Green Team summer apprenticeship video: bit.ly/GreenTeamAppren2017
Active, healthy living, and close-to-home access to places to play and learn within an urban setting will be promoted throughout the summer program and curricula. Youth apprentices will have the opportunity to play, learn, and serve at and in connection with Jacksonville's National Park Service units (Timucuan Ecological and Historic Preserve) to increase access to the well-preserved outdoor spaces.
The Green Team summer apprenticeship are guided by our Four Guiding Principles:

Neighborhood Connectivity
Connecting residents of urban neighborhoods to the wild in their backyard

Science, Technology, Engineering, Art, and Math principle learning

Serve as ambassadors to the community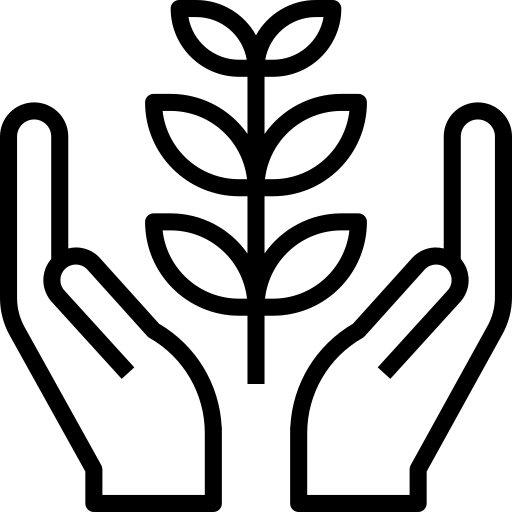 Fostering environmental stewardship through environmental projects, learning, and play.
Youth thrive when you shine a light on them. You can do this by nominating a youth 13-18 who lives, attends school or a place of worship in zip codes 32202, 32204, 32206, 32208, 32209, and 32254. By nominating a youth in your neighborhood you ensure your nominee(s) know that you believe in his or her capacity to contribute positively to your community.

What does a candidate for the Green Team look like? Green Team candidates are already leaders or you've seen in them the potential to be leaders. Here are a few other characteristics of potential nominee(s):
They care about their friends, family, and communities.
They are active in their school, community, or church.
They may have started their own club or group for a hobby or interest.
They complete assigned school work and tasks.
They are eager to learn.
What is your role as a nominator? You are the touchstone for your nominee as well as a cheerleader and compassionate supporter. Groundwork Jacksonville staff are available for any questions concerning the program, application, and interview process, but we hope that your nominee can look to you for additional guidance concerning their application and interview preparations. Additionally, nominees may simply feel more comfortable contacting a trusted and familiar source. For some nominated youth, this may be their first time completing an application or being interviewed. This time has the potential to be an exciting as well as challenging moment for your nominee(s). To be clear you will not be completing their application for them, but ushering them through this process so that they can find their own way to the end.
Are  you a youth who wants to ask someone to nominate you, download the "Letter to the Nominator" to give your mentor an better understanding of what they are being asked to do.
Thursday, March 18, 2021: Applications open

Wednesday, April 7, 2021: Official transcripts due for returning apprentices
Friday, April 15, 2021: Returning Green Team group interview
Monday, April 26th, 2021: Returning Green Team apprentices announced
Tuesday, May 4, 2021: New apprentice applications and transcripts due
Week of May 10, 2021: Call backs and emails for new apprentice interview dates
Monday, May 24, 2021: New apprentices announced
Thursday, June 10, 2021 5:30pm - 7:00pm: Orientation Day 1 - PARENT ATTENDANCE IS REQUIRED
Friday, June 11, 2021 7:00am - 3:00pm: Orientation Day 2 - Team building
Saturday, June 12, 2021 7:00am - 3:00pm: Orientation Day 3
Monday, June 14, 2021: Green Team apprenticeship begins
Saturday, July 31, 2021: Green Team apprenticeship celebration
*All activities, dates and times are subject to change.
*Lunch provided at all events
*COVID guidelines will be followed
Work day - 7:00 AM to 3:00 PM
Cohort A
Youth in Cohort A will work on Monday/Wednesday, Friday and some Saturdays.
Cohort B
Youth in Cohort B will work on Tuesday/Thursday, Friday and some Saturdays.
Excessive tardiness and absences will not be allowed and can result in your being dismissed from the apprenticeship.
First Year apprentices are paid $360 for the summer.
Second Year apprentices are paid $580 for the summer.
Third + Year apprentices are paid $805 for the summer.
---
Pay Schedule -
Pay Day 1 -  half of stipend - Fri., July 2, 2021
Final Pay Day - remainder of stipend - Sat., July 31, 2021
Submit your 2021 Summer Apprenticeship application here
For more information or questions, contact Maddy Gavaletz, Green Team Coordinator, madison@groundworkjacksonville.org