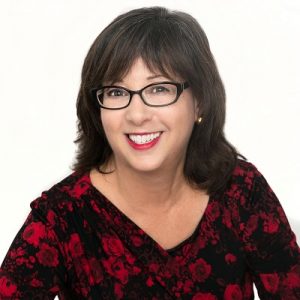 Yesterday was a historic day for the Emerald Trail. The Jacksonville City Council approved legislation that will raise the Local Option Gas Tax by six cents per gallon which is expected to generate $1 billion over the next 30 years for major transportation and infrastructure improvements. We are thankful to the City Council for their leadership and vision in earmarking $132 million of that revenue to build our beloved Emerald Trail.
We are also incredibly grateful to our partners, stakeholders, members, donors and the media for the tremendous outpouring of support Groundwork Jacksonville has received throughout this process. We would not be in the position we are today without your advocacy and financial support.
While this represents an exciting and significant level of dedicated funding for the trail, philanthropy will continue to play a vital role in our ability to deliver the world-class trail system the community expects and deserves.
As you can imagine, there are many details to be worked out over the next several weeks as we begin a new partnership with the Jacksonville Transportation Authority (JTA). However, I wanted to take a moment to reaffirm Groundwork's intention to continue leading the project based upon the design, resiliency, community engagement and equity standards we have heralded since embarking on this journey in 2018.
In closing, I wanted to share with you the statement I made before City Council yesterday that I think aptly summarizies the important role Groundwork has played, and will continue to play, in this transformational project.
Sincerely


Kay Ehas, CEO
Kay Ehas Remarks to Jacksonville City Council May 26, 2021
Groundwork Jacksonville was created as a partnership between the community and the City. It was formed specifically to help the City clean up its urban land and waters in underserved neighborhoods—to transform them into public spaces that everyone can enjoy while providing green infrastructure that makes us more resilient and provides habitat for wildlife. It is proven that connecting people to the outdoors, to nature, and to each other improves our overall well being. More than anything, we want our work to lead to increased prosperity for long-term residents.
One of Groundwork Jacksonville's major roles is that of Convener. Great outcomes are the result of extensive outreach and engagement. Our urban neighborhoods are our partners on this transformational journey. And so are public agencies, corporations, and other non-profits. The Emerald Trail is a community project, and it will be nationally renowned because that is what this community expects it to be. Last month, we had a very robust Hogan Street design kick-off meeting with property owners along the segment. They are pushing us to think bigger. The McCoys Creek Restoration project is more holistic because residents have been at the table from the beginning.
I am incredibly proud of how far we have come in such a short time and the way in which we got here. The Model Project, what will be named the LaVilla Link, will be under construction this summer. Phase 1 of the McCoys Creek project will be under construction any day now. We kick off the Hogans Creek restoration design project next week.
And now, because of your support and your vision for a more equitable City, we have the opportunity to create a dedicated, secure source of construction funding for the Emerald Trail, which better enables Groundwork Jacksonville to raise the additional private and public dollars that will be needed to create the nationally-renowned urban trail system that our community deserves. We look forward to creating a successful partnership with JTA and Groundwork expects to continue to lead this project.
I'll close by sharing a quote from Pedro Cohen, LISC Jacksonville's new executive director: "The Emerald Trail has the ability to 'mix' people like Jacksonville has never mixed people before along racial and economic lines. This directly relates to our work in advancing racial equity within our city because of the very neighborhoods – which are historically Black – that the Emerald Trail progresses through. It has the ability to create the level of connectivity and inclusiveness that we have been pursuing for decades. Underneath it all, it's a transformational project on so many levels."
Thank you for your support and your vision of a more just and equitable city.