Groundwork Jacksonville loves our volunteers!
Volunteers save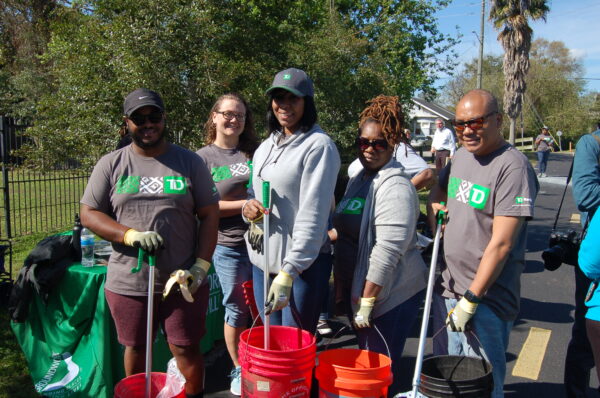 money. Volunteers bring needed skills. Volunteers bring renewed energy and excitement. Volunteers increase community ownership.
Please consider volunteering for Groundwork Jacksonville. Our current volunteer needs include:
Creek cleanups
S-Line biodiversity corridor maintenance
CREST program volunteers
Event volunteers
Thank you Extreme Terrain for supporting our volunteers through your Clean Trail Initiative Program. Click the link to learn more about this initiative.