Kay Ehas
Chief Executive Officer
Kay Ehas joined Groundwork Jacksonville as CEO in September 2017. Since then, she has been relentless in her pursuit of achieving Jacksonville's 100-year old vision of an "Emerald Necklace" of trails, linear parks and restored creeks that encircle the urban core.
Under Kay's leadership Groundwork Jacksonville became the City of Jacksonville's nonprofit partner in designing the 30-mile Emerald Trail that will connect 14 of our city's historic urban neighborhoods to downtown and will link 16 schools, two colleges and 21 parks with an additional 13 schools and 17 parks located within three blocks of the trail. The first segment – the LaVilla Link - will open fall 2022.
Additionally, in collaboration with the City, Kay led the development of the plan to restore McCoys Creek to a naturally meandering channel design that will improve flooding, water quality and habitat for fish and wildlife. An important benefit of the design includes providing creek access and restoring recreational amenities for the North Riverside neighborhood that had previously lost its parks to build retention ponds. Construction of McCoys Creek began in 2021.
Kay has 15 years of experience in local government working with the City Council and a constitutional office, most recently as chief administrative officer for the Duval County Property Appraiser. She has more than 11 years of private-sector human resources experience including VP of Human Resources for a financial institution.
She is also known for her community advocacy on behalf of the Riverside Avondale neighborhood, serving on the Riverside Avondale Preservation (RAP) board from 2004 – 2015. During her three-year presidency RAP designed and implemented the Riverside Arts Market and planted more than 1000 trees along neighborhood streets among other major accomplishments.
Kay Ehas earned a master's degree in Communication and graduated with distinction from the University of Florida. After earning her undergraduate degree in social welfare, Kay was a Volunteer in Service to America (VISTA) where she worked with public housing tenant associations and a low-income senior citizens group.
To get in touch with Kay please email kay@groundworkjacksonville.org
Shanell Davis-Bryant
Program Manager
While in graduate school, Shanell Davis-Bryant  conducted research on the intersection of public policy and environmental issues. That experience serves her well  directing Groundwork's volunteers and programs,  including the Green Team youth apprenticeship. Shanell earned a Master of Public Administration (MPA) with a concentration in management and program evaluation from The Ohio State University. She earned her Bachelor of Arts in International Affairs with a minor in ecology from the University of Georgia School of Public and International Affairs.
Shanell is committed to volunteerism and serves as tri-chair of the Urban Land Institute Young Leaders Group as well as secretary of the Murray Hill Preservation Association.
To get in touch with Shanell please email shanell@groundworkjacksonville.org
Gloria McNair
Manager, Community Engagement & Equity
Gloria McNair joined GWJax in 2018, responsible for engaging citizens — especially residents from historically underserved urban neighborhoods — in visioning and advocating for their community. Gloria also helps to ensure community input shapes GWJax projects including McCoys Creek, Hogans Creek and the Emerald Trail.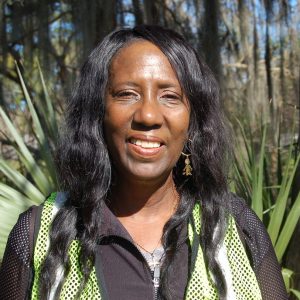 One of Gloria's major areas of focus is the development and implementation of an Equitable Development Plan to help long-time residents stay in their homes and benefit from the prosperity the Emerald Trail will create.
Gloria's professional career has been diverse, yet at the core of her work has been a dedication to service.  She joined the U.S. Navy and served 22 years of active service, first as a Hospital Corpsman and then as an Environmental Health Officer. After retiring in Jacksonville, she used her skills as an educator and preventive health advocate with the Florida Department of Health in Duval to support initiatives such as the Green Team's community garden.
Gloria has a MA in Human Resource Development from Webster University, a Bachelor of Science degree in Psychology from Excelsior and an Associates of Science degree in Environmental Health from Merritt College. Originally from South Carolina, Gloria now proudly claims Jacksonville as home for her and her husband and two daughters.
To get in touch with Gloria please email gloria@groundworkjacksonville.org
Monty Selim
Emerald Trail Project Manager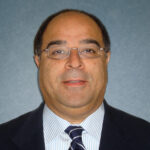 Montasser (Monty) Selim serves as the Groundwork's Emerald Trail project manager, responsible for the technical coordination of project teams, directing and coordinating projects through all phases, from scope and fee negotiations to allocating resources and ensuring technical quality, budgets and schedule compliance.
Monty holds a BS in Civil Engineering and has more than 35 years of experience in multimodal transportation planning and program management of Transportation/Public Infrastructure projects.  His experience includes the development of multimodal transportation alternatives analysis, and preliminary design projects.  Monty served as Urban Planner for Jacksonville's Downtown Design Review Board for six years and is currently serving on the Context Sensitives Streets Standards Committee for the last four years.
To get in touch with Monty, please email selimm@bellsouth.net
Tylyn Recore-Dagsaan
Operations Coordinator
Tylyn Recore-Dagsaan joined GWJax in 2019 as a LISC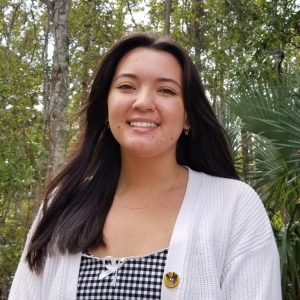 Americorps member serving as Program Coordinator assisting with Groundwork's Community Engagement efforts. She joined the organization full-time in 2021 working closely with the CEO on research, administration and overseeing daily operations.
A Jacksonville native, Tylyn graduated from the University of North Florida with two Bachelor of Arts degrees in Psychology and Anthropology. During this time, she was a recipient of United Way's "Upstream" Grant to complete a transformative project in downtown Jacksonville. She created a mosaic art project with students of James Weldon Johnson Middle School, local artists, and UNF students that is featured in the Main Street Pocket Park behind the downtown library. She was also very involved in conducting academic research, completing an Honors Thesis in primatology and conducting research projects on discrimination and biases. Her honors thesis was published in the first edition of UNF's academic research journal, PANDION.
To get in touch with Tylyn, please email tylynd@gmail.com