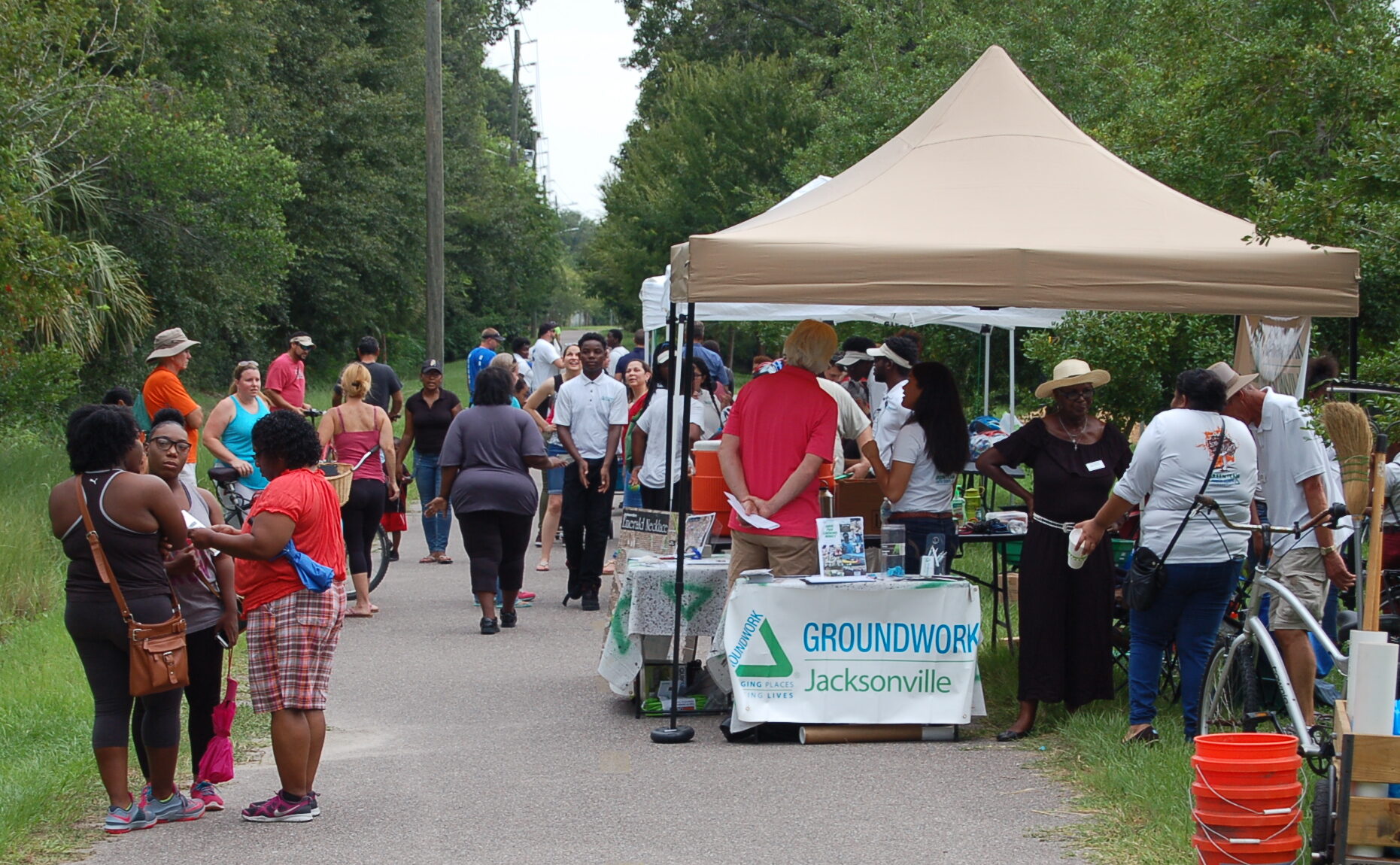 Groundwork Jacksonville is committed the process of community engagement which we define as: reaching out to and bringing together members of a community, involving them collaboratively in visioning, advocating, shaping and implementing projects, programs or activities.
We work to engage those residents and business owners who are most personally affected by the issue we are working to address and the solutions we bring to the table.
Our community engagement process is shaped by four over-arching goals:
Assess the needs, strengths and skills of the community members and stakeholders. Understand how they are affected by the issue we are addressing.
Build trust between residents, stakeholders and GWJax by being transparent with intentions regarding issues and proposed solutions.
Develop community pride and ownership.
Cultivate and develop community leaders.
Whether we are canvassing neighborhoods to survey residents, hosting community events or educating residents about environmental concerns, our aim is to establish a do "with" versus a do "for" relationship with the neighborhoods we impact.